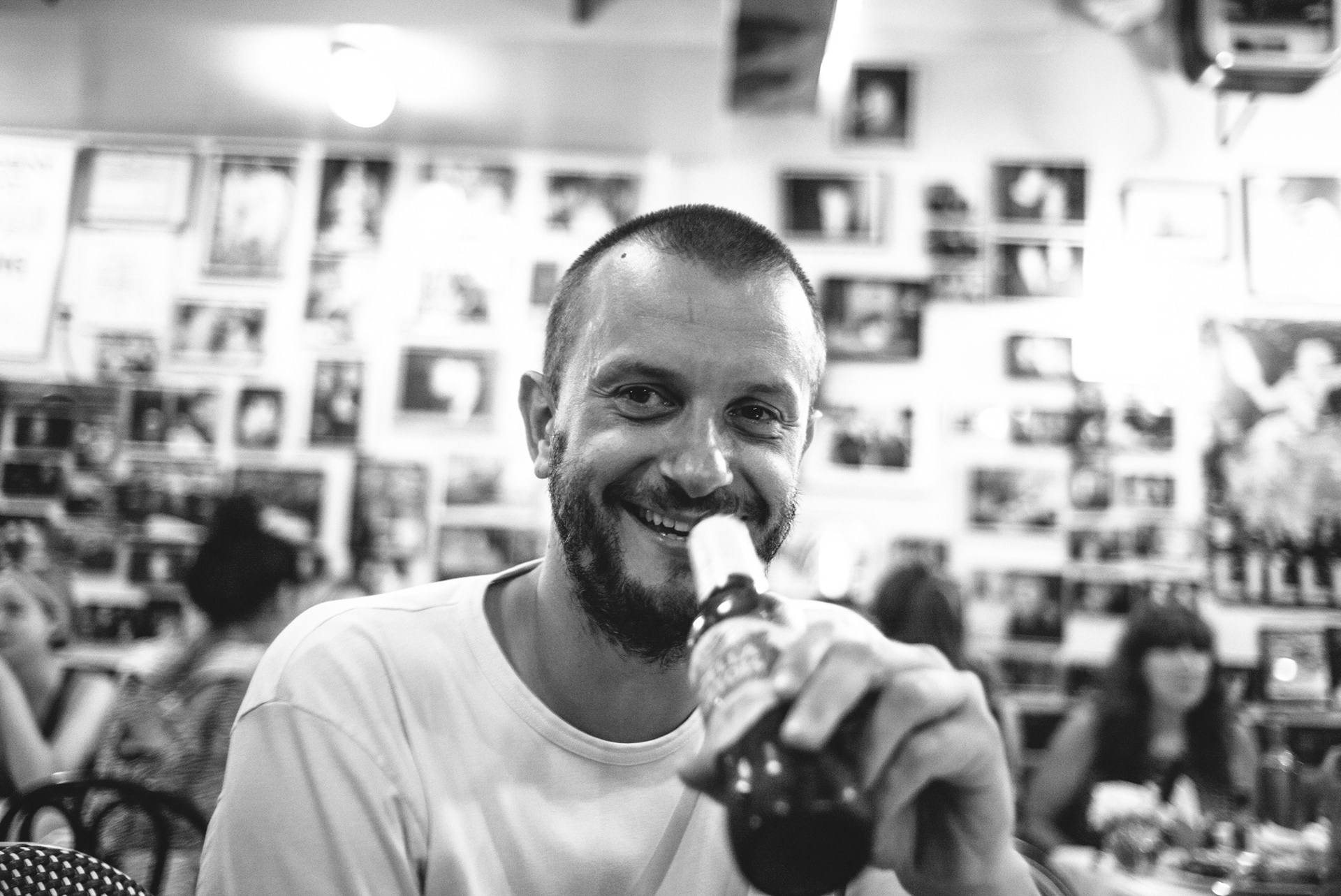 3D designer and illustrator Rizon Parein has come a long way from taking his talent and passion for graffiti from the streets of Belgium to the forefront of the world of design and advertising. His unique 3D style, from typography to setdesign, is colorful and playful, and his digital models come beautifully close to reality. With an extensive portfolio that includes the famous neon poster design for the film Drive starring Ryan Gosling, the artwork behind numerous global Nike campaigns, Jay Z's BMIA music festival, playful ads for Toyota, Mercedes, Google, Facebook, Heineken, Samsonite, Nespresso as well as editorials for Vogue Japan, Fast Company, Fortune, Huffington post, etc… it seems as though there is no major company that Parein hasn't worked with. Since 2013 Rizon Parein is working mainly with Nike Brand Design Portland.
Rizon Parein is also a keynote speaker at design conferences and Apple stores across the globe. 
The love for the community led Rizon Parein to start his own event and so he became the initiator and curator behind OFFF by Night, now Us by Night, a creativity & design festival turned into a unique nocturnal experience, the first edition in 2016 was a major succes and attracted over 3 days more than 4000 attendees.
Clients: 
Nike Portland / Wieden + Kennedy (LDN, AMS) / TBWA Chiat Day (LA) / Goodby, Silverstein & Partners (SF) / 72andSunny (LA) / Droga 5 (NY) / Saatchi & Saatchi (LA) / Ogilvy (NY) / many more.
Keynotes:
16-01-14 New York / Apple SoHo Store 
27-02-14 London / Apple Regent Store
30-04-14 Berlin / Apple Kurfürstendamm Store
09-05-14 Helsinki / Beyonderground Event
05-06-14 Paris / Apple Opéra Store
05-06-14 New York / Wythe Hotel / Let's Talk Design 
28-05-15 Barcelona / OFFF
21-06-15 Cannes Lions Festival 
24-09-16 Antwerp / OFFF By Night 
04-10-16 Amsterdam / Playgrounds Festival
22-01-17 Manila / Graphika Manila